Brickworks – 2.5″x9″ Bullnoses and Down Angles – All Colors
$11.50 – $17.00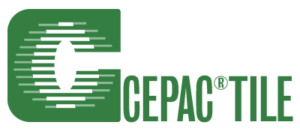 Ships within 3-5 business days.
Note: Wide shade variation inherent in this series. Please note the jolly pieces are coordinating trim that are fired at different times than the field line. In this regard, there can be wide shade variations between the field and trim pieces.

Download Spec Sheet
Description
The Suburbia Collection takes normal subway tile above and beyond. Available in 9 colors you can select on you like, or mix and match to create unique color patterns. While deeper, saturated tones are regal and uplifting, the lighter shades confer tranquility and serenity evoking mellow and relaxing feelings ideal for any room in your home.
Japanese Porcelain – fired at approx. 2300 degrees Fahrenheit
Chemical Resistant
Frost Proof – subject to method of installation
Water absorbency

Bisque less than 1%
Glazed surface 0%

TCNA – MOH's Scale Rating 7
TCNA – DCOF – Does not meet a 0.42 rating
Pre-consumer recycled content – 53.6%
NOTE: WIDE SHADE VARIATION INHERENT IN THIS SERIES