Continental Subway – 6″ Bullnoses and Rounds
$6.75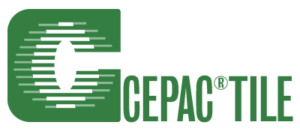 Ships within 3-5 business days.
Note: Wide shade variation inherent in this series. Please note the jolly pieces are coordinating trim that are fired at different times than the field line. In this regard, there can be wide shade variations between the field and trim pieces.

Download Spec Sheet
Description
Subway Tile: a current trend, but totally timeless in appearance. The Continental collection from Cepac is composed of porcelain 3×6 tiles in various colors. Sleek and modern, you will find this tile being used just about anywhere and everywhere in a brick pattern. Whether used on kitchen backsplashes, shower walls, or inside of commercial businesses; subway tile is sure to give any project a major facelift and updated feel. When in doubt, pick subway tile.
Japanese Porcelain – fired at approx. 2300 degrees Fahrenheit
Chemical Resistant
Frost Proof – subject to method of installation
Water absorbency

Bisque less than 1%
Glazed surface 0%

TCNA – MOH's Scale Rating 7
TCNA – DCOF Average rating not applicable
Pre-consumer recycled content – 52%
Not A Mesh Mounted Product
NOTE: WIDE SHADE VARIATION INHERENT IN THIS SERIES