Natucer Avanti Pebble Glossy
Call for price
The literal translation of "avanti" is "forward." Natucer's Avanti takes the historic hexagon shape and brings it forward, stretching it and turning it into something fresh. The resulting creation is a final look that is both classic and current. In addition to its beautiful look, Avanti also offers the strength and hand-made feel of an extruded porcelain product. Variation in size, shade, and surface texture are inherent and desirable characteristics of this specialized production method and add to the tile's appeal.
Product Details
| | |
| --- | --- |
| Color | |
| Shopping Options | |
| Material Type | |
| Style | |
| Collection | |
| Shape | |
| Tile Type | |
Description
Size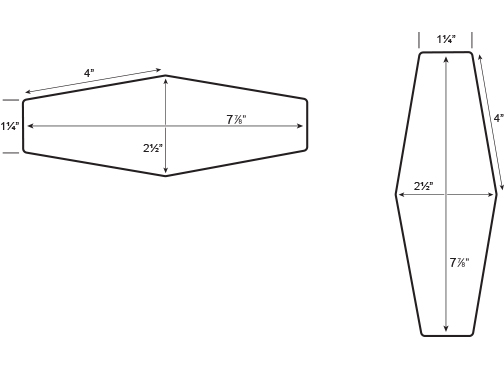 Coordinating Trim
Expect variation in color and size between field and trims.
Usage & Installation
Avanti is suitable for walls and light duty residential floors.
Due to the extruded process that creates this handcrafted look, we recommend using at least an 1/8" grout joint. It is also recommended to use a grout color similar to the color of the tile and to avoid contrasting grouts. It is important to mix pieces within each carton and from several cartons to attain a proper blend. Expect variation from production run to production run, and between the different shapes/sizes.