D-Lux Pearl – Apex Smokey Pearl
$50.29 Square Foot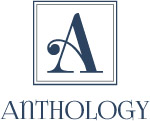 Authorized Distributor
Fast free shipping within 3-5 business days!

Product Spec Sheet
Description
Nothing states luxury like mother of pearl shells.
These beautiful mosaics are made from natural shell and marbles from all over the world. The rich composition of materials with soft reflections, exudes that incredible designer look, and these are a stunning addition to any room.
This collection is a combination of soft hues of white and gray with touches of blue, and was created to make a one of a kind statement with a bit of shimmer.