Krave Straight Set – Sugar
$20.95 Square Foot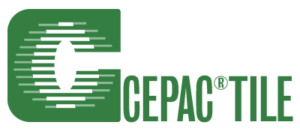 Ships within 3-5 business days.

Download Spec Sheet
Description
From kitchen, bath or backsplashes to pool water lines, the varying colorways along with available configurations provide a stylish look with a touch of contemporary appeal.
The Krave collection will have you craving these tiles just as much as the foods they're named after. Choose from colors such as "Cappuccino" or "Basil" for a look that is fun and decorative.
Commercial Grade Porcelain from Japan
Japanese Porcelain – fired at approx. 2300 degrees Fahrenheit
Chemical Resistant
Frost Proof – subject to method of installation
Water absorbency

Bisque less than 1%
Glazed surface 0%

TCNA – MOH's Scale Rating 7
TCNA – DCOF Average ratings: 0.21
Pre-consumer recycled content – 21%
NOTE: WIDE SHADE VARIATION INHERENT IN THIS SERIES